Teramachi OSU

Birth of Teramachi and Osu.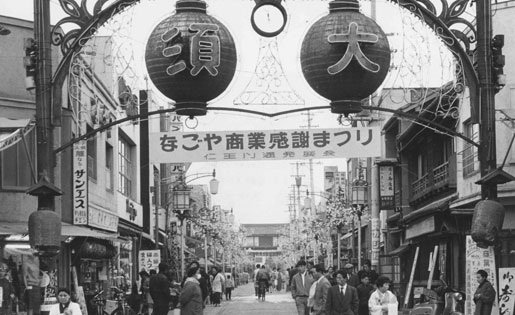 ■Birth of Teramachi and Osu.
The centre of the Owari region has long been Kiyosu Castle and its castle town, which was the residence of Oda Nobunaga.
However, due to political problems after the Battle of Sekigahara and the weak topography, which made it vulnerable to flooding, Tokugawa Ieyasu decided to build Nagoya Castle.
Accordingly, samurai residences, shrines and temples, bridges, town houses, gates and everything else were moved from Kiyosu to Nagoya, and the present-day Osu area was designated as the southern temple town under Nagoya Castle, where many shrines and temples were concentrated.
In 1612, Masashige Naruse, lord of Inuyama Castle, on the orders of Ieyasu, relocated Shinpukuji Temple (Osu Kannon) from its current location in Osu, Kuwabara-cho, Hashima, Gifu Prefecture. The surrounding area developed as the gate town of Osu Kannon and came to be known as Osu.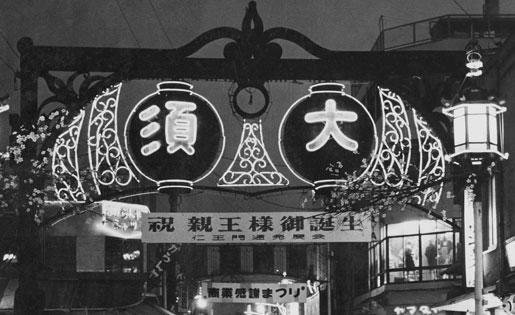 ■The bustle of Osu
After the relocation of Osu Kannon, the area around the temple began to bustle in earnest during the reign of Muneharu Tokugawa, the seventh lord of the Tokugawa clan. In Edo, the 8th shogun, Yoshimune, had a political system that favored frugality and thrift. In contrast, Muneharu encouraged theatrical performances and the arts, and implemented policies to promote consumption and openness, and as a result, the city of Nagoya regained its prosperity.
OSU SHOTENGAI

Birth of Osu Shopping Street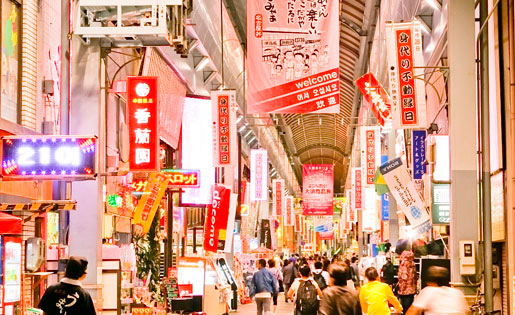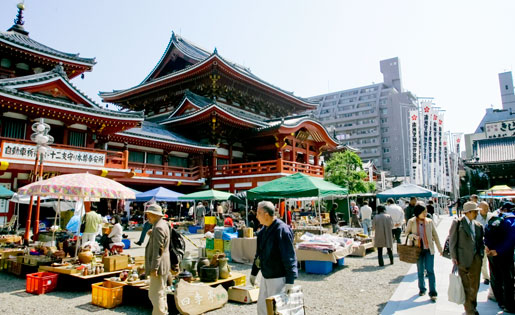 ■Birth of Osu Shopping Street
In the first year of the Taisho Era (1912), Banshoji Temple opened up a large portion of the nearby forests (around today's Osu 3-chome) that it owned, and the Osu shopping district was born. Theaters, entertainment halls, movie theaters, and other facilities were built, and the area became the largest entertainment district in Nagoya City.
The amusement quarters (Asahi Yukaku) established in Osu again in the Meiji era (1868-1912) were also crowded with people, but were relocated to the Daimon area of Nakamura-ku in 1919.
In the Showa period (1926-1989), postwar reconstruction projects such as the construction of Wakamiya Odori (100-meter road) and Fushimi Dori broke up the excitement of central Nagoya, and the town of Osu gradually became desolate.
In the late 1970s, the Ameyoko building, electronics retailers, and PC stores began to gather, and together with Akihabara and Nihonbashi (Osaka), it came to be known as one of Japan's three major electric town. Thereafter, like other electric arcades, it became increasingly characterized as an otaku (geek) town.
Today, there are many stores that sell products from overseas and stores where foreigners gather, making it a multinational city where one can experience the culture, fashion, and cuisine of many different countries. It is also a fashion district that attracts many shoppers of all ages and both men and women seeking inexpensive clothing, fashionable accessories, and secondhand clothing.