OSU Daidochonin Matsuri

Osu daidou Chounin Festival
■Osu daidou Chounin Festival
The "Osu Daidou Chounin Matsuri" held every October is a festival "by citizens for citizens" that started as a response to the "Nagoya Festival," a government-run festival. In 1978, the people of Osu, which had fallen into disrepair as a result of postwar urban planning, rose up to restore the lively and pleasant Osu of the past. The first Osu Oomichi Machinami Festival was held on October 14 and 15, 1978, and drew as many as 500,000 people, even though it was held on the same day as the Nagoya Festival. More than 40 years later, the enthusiasm for the festival has never waned, and every year it attracts an extremely large number of visitors.

The first street performance event in Japan is the "Osu Daidou Chounin Festival. Visitors can see a variety of arts up close, including juggling, butoh, mime, toad oil peddling, and more.

The biggest symbol of this festival is the "Oiran-dochu. The Osu Oiran Douchu is held every year as the highlight of the festival, due to the historical background of the establishment of brothels in Osu and its prosperity as a major entertainment district during the Meiji Era (1868-1912). Women selected from the general public dress up as gorgeous oiran and parade through the streets of Osu.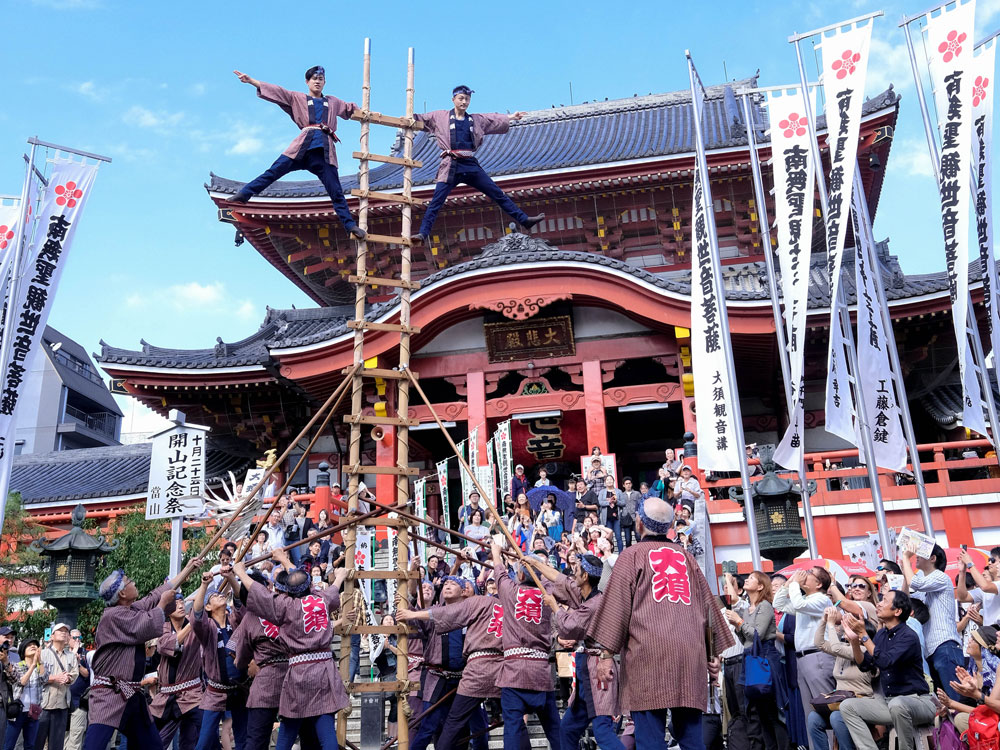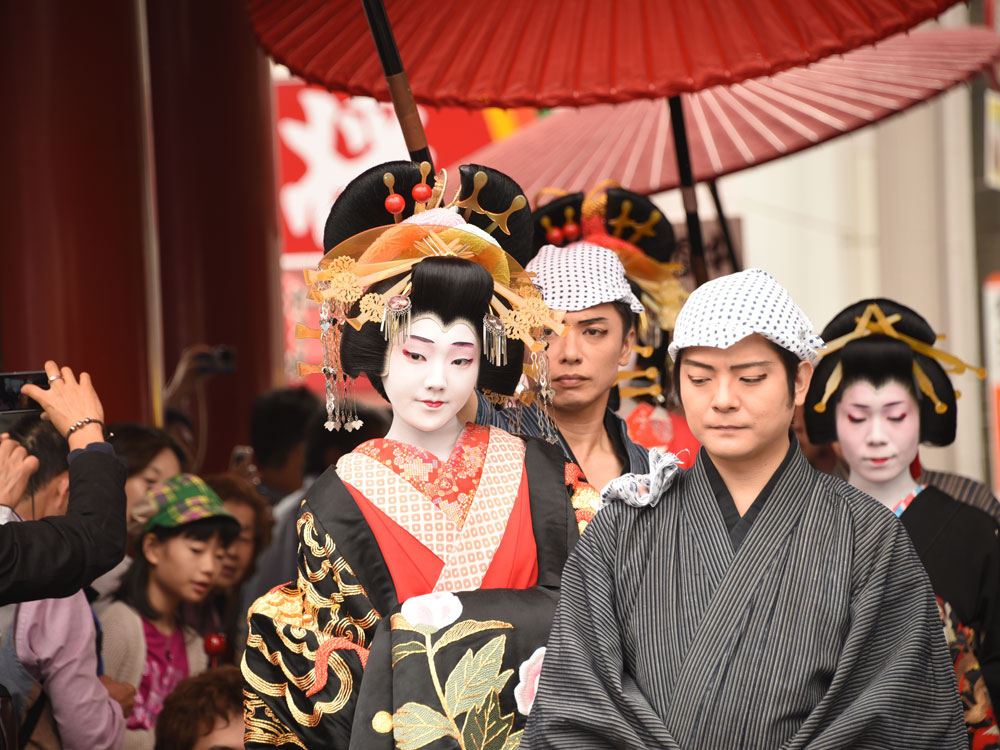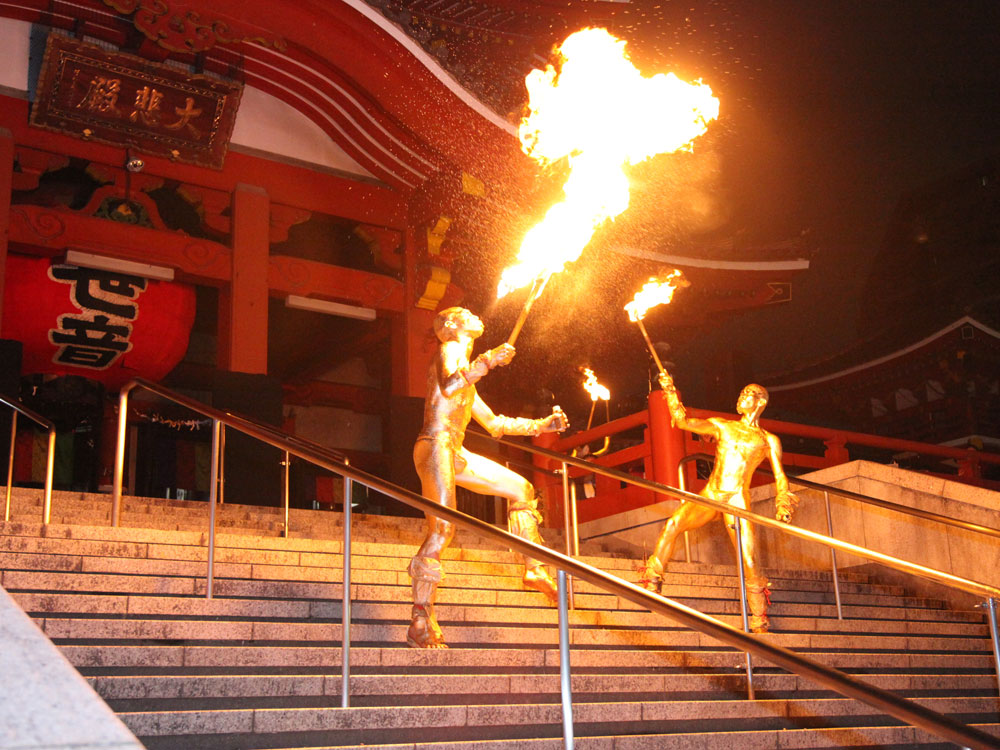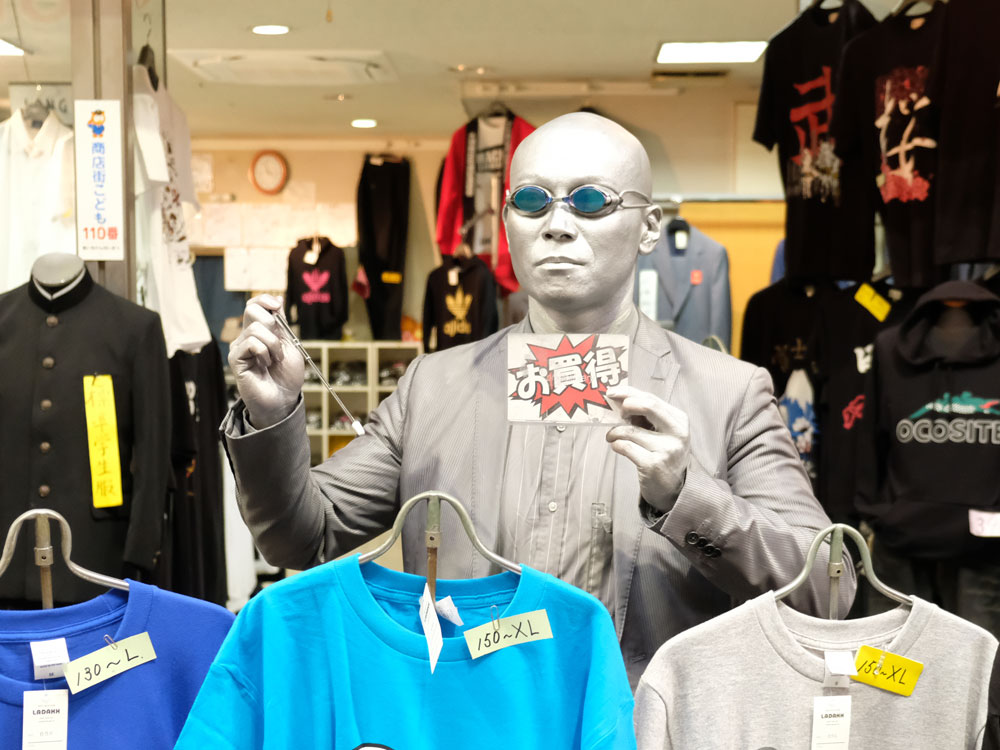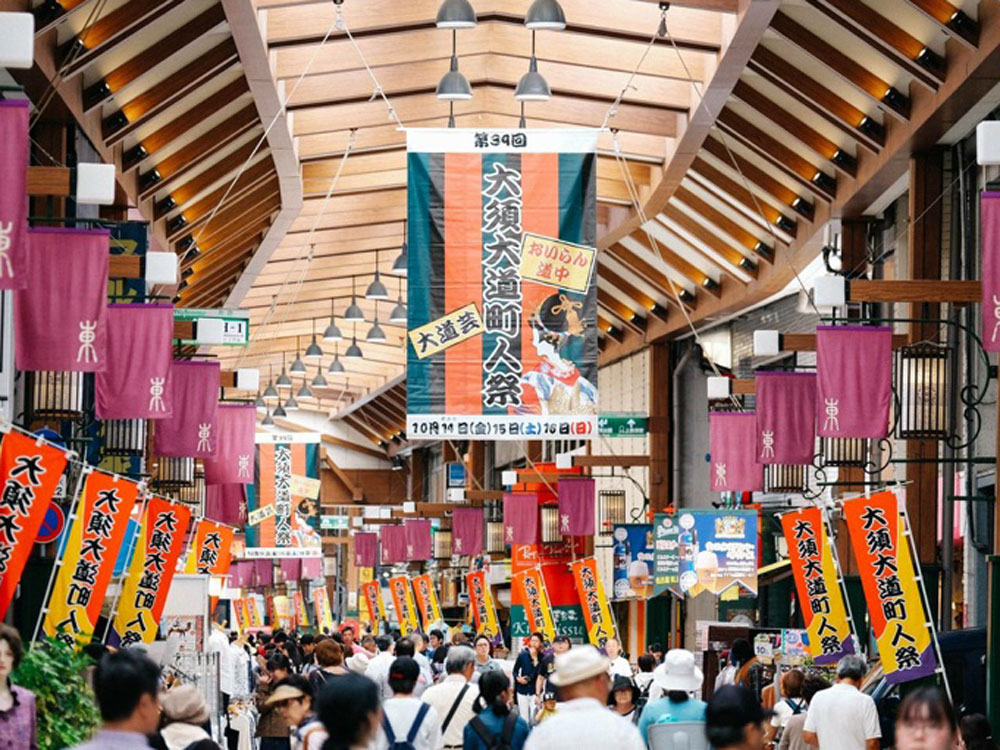 From the Kyoho period (late 18th century onward), oiran (courtesans) accompanied by shinzo or kamuro (courtesans) made their way from the house of their master to the hoist house. At this time, oiran (courtesans) wore costumes weighing approximately 20 kg, fastened their obis high, and walked with geta (high clogs) that were at least 15 cm high, slouching slowly. The way oiran (courtesans) walk is called "hachimonji" (stepping on eight characters). In the "outer eight-mouthed character," the oiran step outward with their toes open. In uchi hachimonji, the toes of both feet point inward, kicking backward and stepping forward to tie the knot in front of the toes.

At the Osu Daidou Chounin Festival, 20 women chosen from the general public dress up as oiran (courtesans) and perform "Oiran Michu" seven times, including the eve of the festival.